Targeted Contact Discovery and List Building
Why are your current lists not working for you?
If your lead generation and sales programs are directed at the wrong contact database your campaigns cannot give you the desired results.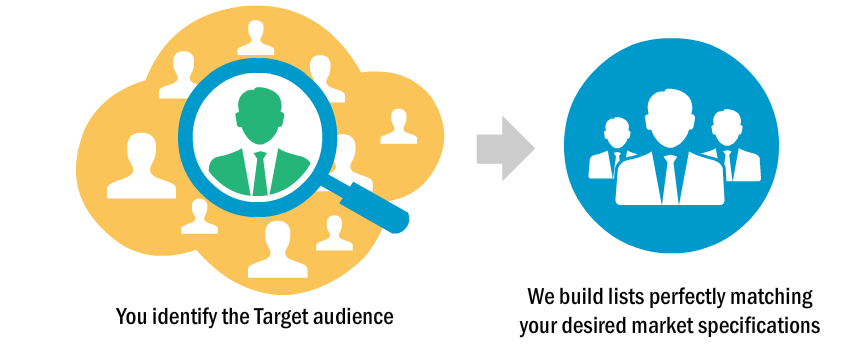 We have an exciting service to build Targeted Opt-in lists using our Targeted contact discovery and List building Package. Once you identify your Target audience - We can help you Build Opt-in Lists doing a couple of introductory campaigns to the target lists and weeding out unsubscribes / opt-out's from the target lists (typically under 2%-4%). At the end of the campaigns you will be provided the rest (over 96%+) Opt-in Business records that include Top Executives from most companies across the US or a particular State along with complete contact details including Email address, phone, fax, mailing address, sales, employees, title, industry, SIC codes etc.

Our strength is to build lists to match your desired market specifications. You can build your own business lists from our 30 million opt-in database based on any specification of your choice including Zip Codes, SIC code, Industry Type, Employee Size, Title, Revenue, Geographic location and any specific criteria given by you. With our team of over 350 Data Specialists, We can build Custom lists for you within weeks. Be it any Niche segment of industry, our data team can help you build a couple of thousand record database with email that enables us to achieve your marketing objectives.