Custom Data List Building Services
We know how important it is for you to be able to target and identify your key prospects when choosing a business list. Our strength is to build lists to match your desired market specifications. You can build your own business lists from our 30 million opt-in database based on any specification of your choice including Zip Codes, SIC code, Industry Type, Employee Size, Title, Revenue, Geographic location and any specific criteria given by you. With our team of over 350 Data Champions, We can build Custom lists for you within weeks. Be it any Niche segment of industry, our data team can help you build a couple of thousand record database with email that enables us to achieve your marketing objectives. You can also get opt-in contacts for decision makers at all levels – C level, V level, D level, Manager level across all the industries.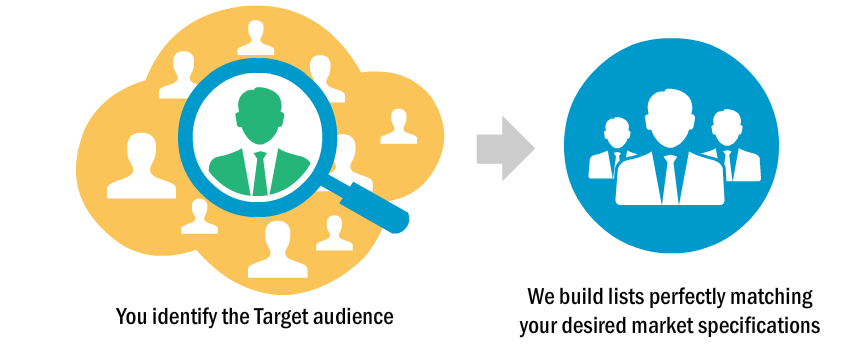 You can choose from a wide range of list selects including:
SIC codes
Zip Codes
Industry Type
Employee Size
Title
Revenue
Geographic location
We also have an exciting option to build In-house Opt-in lists using our Opt-in List Builder Package. Once you identify your Target audience - We can help you Build Opt-in Lists doing a couple of introductory campaigns to the target lists and weeding out unsubscribes / opt-out's from the target lists (typically under 2%-4%). At the end of the campaigns you will be provided the rest (over 96%+) Opt-in Business records that include Top Executives from most companies across the US or a particular State along with complete contact details including Email address, phone, fax, mailing address, sales, employees, title, industry, SIC codes etc.

Whether you're targeting businesses , consumers or active buyers , Acquirelists can target your perfect prospect , and deliver to you the most accurate and reliable sales lead database in the world .